By Cameron Paquette
cameronp@eagletimes.com

CLAREMONT — The crowd was having a grand ole time Sunday afternoon at Time-Out Americana Grill for Conrad Farnham's final line dancing session of the season. 
Farnham, who is also the manager for regional country music act The Shana Stack Band, will be taking the summer off from line dance instruction to focus on his work with the band. 
Farnham started Copperhead Line Dancing roughly a year ago after being urged to give line dancing lessons by band members and the public. The Claremont resident started working as a line dancing instructor at Red Eye Saloon in Newport in the spring of 2015 before making Time-Out his base.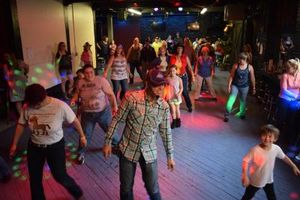 Copperhead Line Dancing instructor and owner Conrad Farnham (front, center) instructs a group of more than 50 people at Time-Out Americana Grill on Sunday, June 5. — CAMERON PAQUETTE
"It was slow going at first, and then it just blew up," said Nick Koloski, owner of Time-Out. 
Since last fall, Farnham said his classes have grown "exponentially," and he has since taught regularly two nights per week in Keene and at Outback Barn in East Thetford, Vermont in addition to his lessons at Time-Out. 
More than 50 people from around the region attended Sunday's lesson, which ran from 3 to 7 p.m. Farnham said his classes usually usually range from 20 to 25 people. 
"I'm quite shocked at how many people are here," he said. "There's people here I've never seen in my life." 
Farnham said he intends to start giving lessons again in the fall at Time-Out in Claremont and Waxy O'Connor's Irish Pub in Keene. 
There is a $10 sign-up fee for one of Farnham's lessons, which is "worth every penny," according to one of his assistants, Christina Douthitt. 
Douthitt and Suzanne Benson are part of a group of volunteers that assist Farnham at his events. 
"It's a group effort," Farnham said.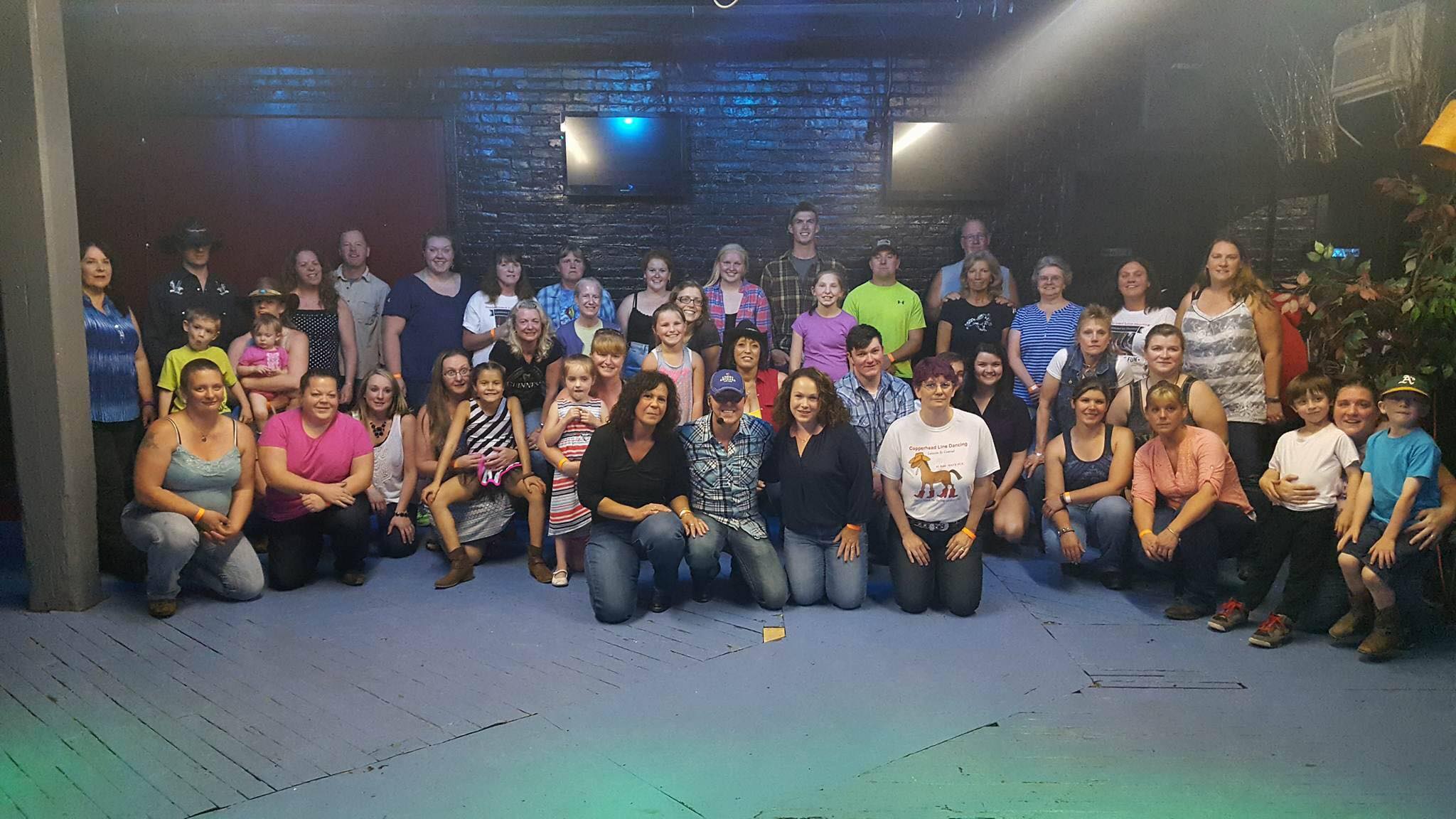 June 5, 2016 - End of the Season Dance with Conrad Farnham (center), Copperhead Line Dancing Owner/Instructor and guest instructors Robin Parsons (left) & Kathleen Crocker (right) at the Time-Out Americana Grill, 101 Mulberry Street, Claremont, NH.

http://www.eagletimes.com/news/2016-06-07/Local/Local_line_dancing_instructors_lessons_grow_in_pop.html